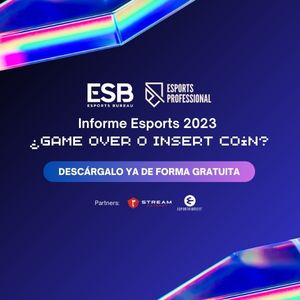 Mobile Legends: Bang Bang (MLBB) will feature for the first time a team from China. Four Chinese teams will have the opportunity to win a place in the M5 World Championship Wildcard Stage.which will be held in Malaysia prior to the main M5 tournament.
Longlong Gaming, NOBA Esports, Keep Best Gaming and Mi Ya Gaming. are the announced teams, but only one spot will be available. It is likely that these four teams will be competing against each other for a place in the Wildcard Stage of the tournament. However, Moonton has not yet explicitly announced any competition to decide who it will be.
This is the first time a Chinese team will have the opportunity to compete in the MLBB's biggest tournament of the year, the M5. To do so, it will first have to compete in the Wildcard Stage of the tournament, a new section prior to the World Championship, which serves as a playoff stage for the last M5 places.
The Wildcard Stagewhich is to be held in Kuala Lumpur at Novemberwill feature the participation of teams of Latin America, Malaysia, Europe, South Asia, Laos, Mongolia, MENA and China.. Teams from the eight regions will compete for two places in the group stage of the World Championship. The main event, MLBB M5 World Championship, will take place at. December 2023 in the Philippines.
The inclusion of a Chinese team in the MLBB M5 World Championship occurs seven years after the original release of the video game.as MLBB was not approved in China until earlier this year. This opens the door to new tournaments and the inclusion of international events for the country.
The Best Online Bookmakers December 03 2023