Follow @RoyalsBlue_com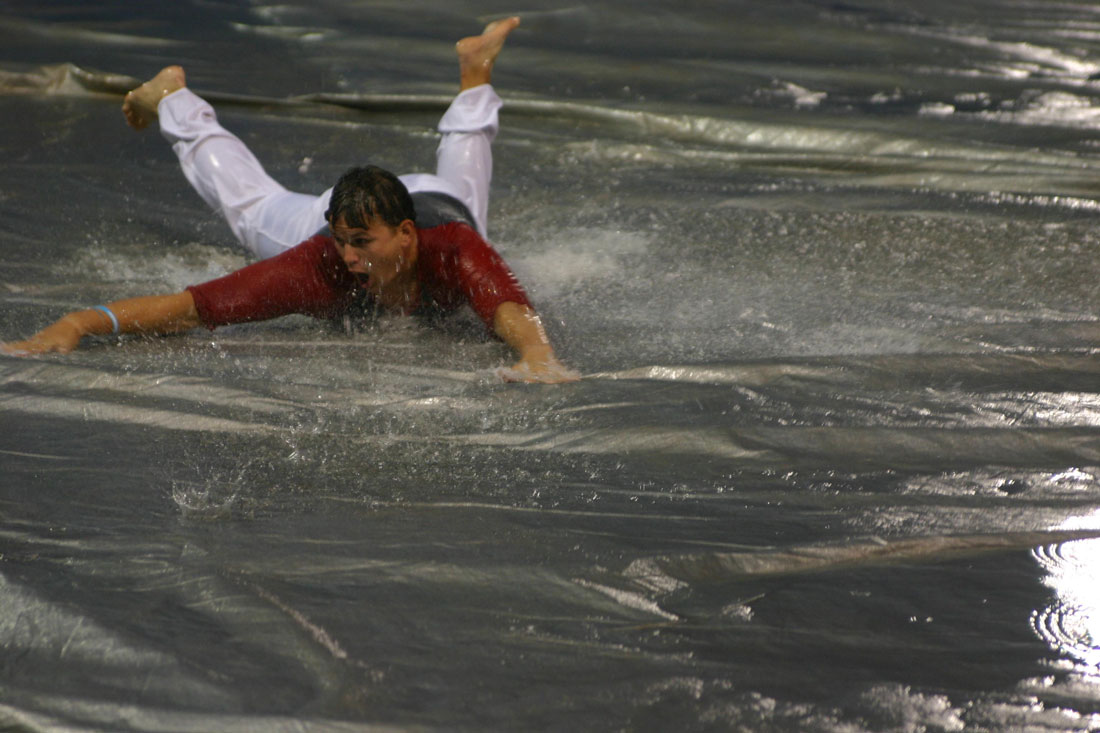 Some times you just need a good ole' fashioned rainout. Just ask Crash Davis. And yesterday may very well have been that day for the Royals. The Royals were in the middle of what was going to be a 12 game stretch over 11 days.
With Nate Karns headed to the DL and Ian Kennedy still working his way back to full strenghth off his recent DL stint, the rotation is reeling. The Royals are out of options on the Major league club (unless you really want to see Chris Young make more starts …………… yeah, didn't think so).
They already had to call up rookie Jake Junis to make a spot start last Sunday in Minnesota. Now they were calling up Miguel Almonte to make his first ever start in none other than Yankees Stadium. I'm not sure putting one of your best starting pitching prospects into his first start against that squad of thumpers would have been too good for the young man's psyche.
On top of that, the Royals inconsistent offense was starting to show some signs of life. Then boom, we get shut out. An extra day off would help everyone let go of that game and get back on track, especially in the cases of Alex Gordon and Salvy. Gordo just returned to the team from the birth of his baby girl. He had two days to unplug from the game and just celebrate the birth of his baby. In his first game back, he had a decent offensive game and now has a day to reflect on what changes he made that got him back on track.
Salvy has already gotten rest from catching for two days this week thanks to Drew Butera getting on base practically every time he comes up. We all know rested Salvy is the best Salvy (short of Instagram Salvy, of course), so extra rest for a guy that had three homers on Sunday and has proven to be one of the most impactful bats on the team this year is a great prospect going into this weekend!
This Royals offense should be mentally and physically ready for one of the biggest series we have had in May to date. They take on the Indians, a team that has also underachieved so far this year and are in need of some division wins. The tribe is coming in fresh off a losing series to cross state rivals, the Cincinnati Reds. That coming of the heels of an impressive sweep of the Houston Astros. The Indians, much like the Royals, have shown the inconsistency to domintate at times followed by a flop in the very next series.
The harsh reality is the Royals are dead last in the A.L. Central and 7.5 games behind the first place Twins. The Wahoo's sit in 2nd, two games back. Get swept this weekend and the Royals could fall to 10.5 back and the fire sale could be on as soon as the draft is over. Sweep this week, and you would cut into that deficit and work your way right back up the Central ladder.
All in all, I think it was the perfect day for a rainout! Now lets go take the series in Cleveland!
Previous Post
It was confirmed that Miguel Almonte will get the Thursday start against the New York Yankees opposite the struggling Tanaka. Almonte has had an up and down career so far with the Royals, mainly bouncing around the levels of the farm system. Almonte managed to climb ... Read more
Next Post
The Kansas City Royals announced today that they are placing Danny Duffy on the DL with a strained Oblique muscle. Initial speculation is that he will miss between 6-8 weeks. The injury occurred when Duffy attempted to cover first and lunged for the bag, tumbling ... Read more
Facebook Comments
comments